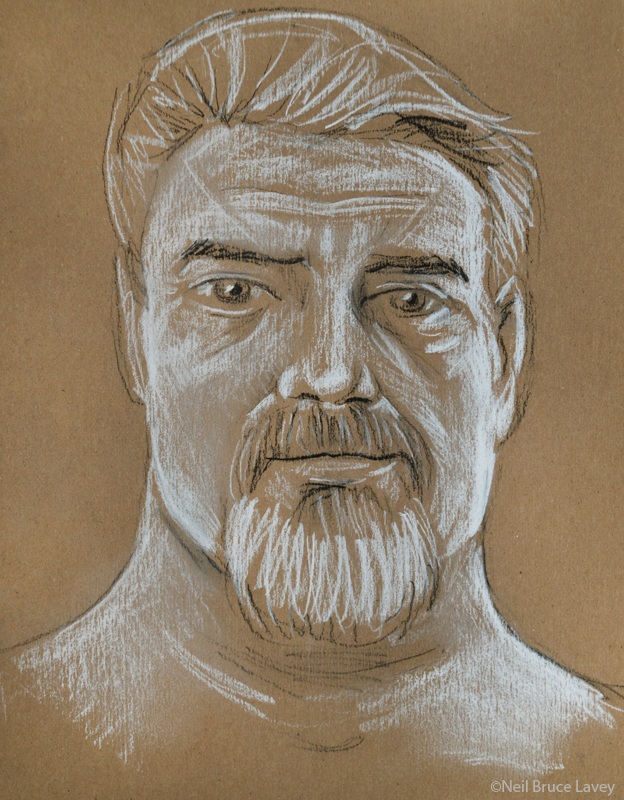 Neil Lavey was born in New York City in 1958, and grew up
in Dobbs Ferry N.Y. He graduated Cooper Union 1981, He worked in
advertising for 12 years before returning to Fine art. His mediums
include drawing, painting, sculpture, photography and Photoshop.
He has had some great teachers and mentors over the years;
including Reuben Kadish, Hans Haake, Stephen Rogers Peck,
Robert Beverly Hale and D.C . comic book artist Irv Novick
who was a friend and neighbor. His teaching experience includes :
Life & Figure drawing classes at the Ramsey Adult School (in Ramsey N.J.)
for 3 years, as well after school programs for Sleepy Hollow
Middle School (in Sleepy Hollow N.Y.) and he teaches privately as well.
Currently he has a studio at 145 Palisade St. in Dobbs Ferry N.Y.
His work has been seen in The Leslie Lohman Gallery and The Sacred
Body Arts Gallery in N.Y.C, as well as the ICON gallery and the Ron Fowler
Galleries of Provincetown M.A. He has also had work exhibited at the
Rockland Center for the Arts , The Edward Hopper House in Nyack N.Y. ,
The Blue Door Gallery in Yonkers N.Y., and the Upstream Gallery in
Hastings on Hudson, N.Y. Gallery 66 in Cold Spring N.Y. and the
The H Gallery in Peekskill N.Y. where his one person show
"Gods & Monsters" was on view from March 29th -April 30th) 2016